13 December 2021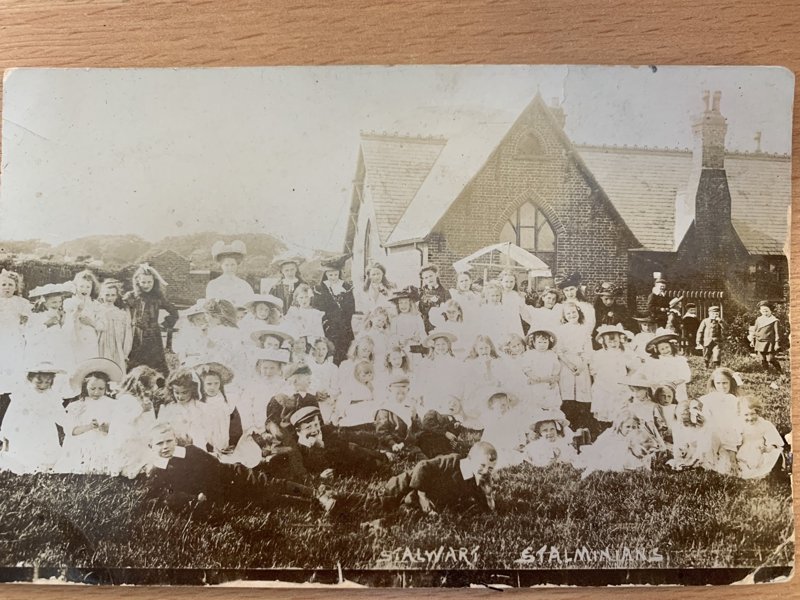 Today, Stalmine Primary School celebrated their 150 year birthday. To mark the occasion staff and pupils dressed in Victorian costume for a Victorian Themed Day.
To celebrate the 150 years, each pupil has already been given a tree to plant in their own gardens as a memory of their time in school. As the tree grows and blossoms, so too do the children.
Children have explored the old school log books; punishment books; photographs; old school finances and old newspaper articles. The children learnt that the first Victorian teachers at Stalmine school were not very complimentary about the Stalmine pupils! (see picture of log book). Luckily, we are much more positive today and couldn't be any prouder of our students and what they have achieved, especially in this last 2 years. The older pupils have looked at newspaper reports from 1869 and 1870 with articles including details of the original meeting which took place at the Pack Horse Inn. Pupils discovered that the land on which school is stood was bequeathed by Mr Dickinson and that the school cost £1000 to build.
Each class has spent the day following a typical Victorian timetable, focusing on the 3 Rs, alongside drill and rote learning.
We will continue to hold celebratory events throughout the year, and school is asking the wider community for any old photographs they may have to add to our collection. These can be emailed to admin@stalmine.lancs.sch.uk or added to our Facebook page 150 Years of Stalmine School | Facebook