19 June 2019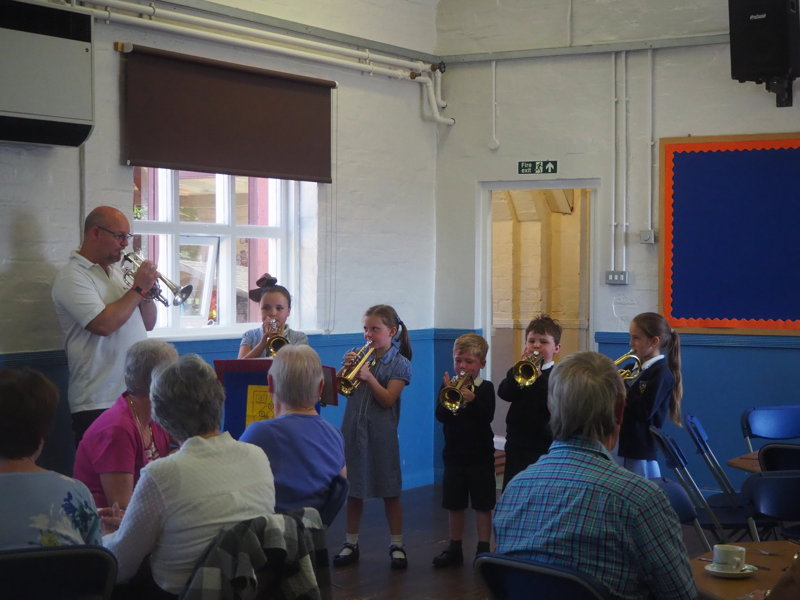 Today was our Community Dinner. Lots of people from the village (and beyond!) came for dinner here at Stalmine School. Some were grandparents of pupils, others used to come to the school and others are from the village and all are an important part of our Stalmine Community.
School Council helped with serving dinner and ensuring that everybody had the right drinks. We served a hot roast dinner with a traditional sponge and custard for desert. They were all really impressed with our school cook. Everyone said how delicious the food was.
Our brass instrumentalists then played for our lunch guests. We heard 'Fish and Chips', 'Baby Shark' and Miss Binns' favourite school hymn, 'When A Knight Won His Spurs'. This was even more impressive as some of our cornet players are only in Year 1 and have only been learning to play since October, yet they played confidently and without the need for their music! Fantastic - I am sure you would agree.
Class 3 then came to sing, 'Mamma Mia' and 'Lean on Me', two classic songs that some of the audience joined in with.
We finished with After Eight Mints - delicious treats!
As always a lovely day for both the children of Stalmine School and for the community as a whole. We look forward to the next one in the new academic year!