28 June 2019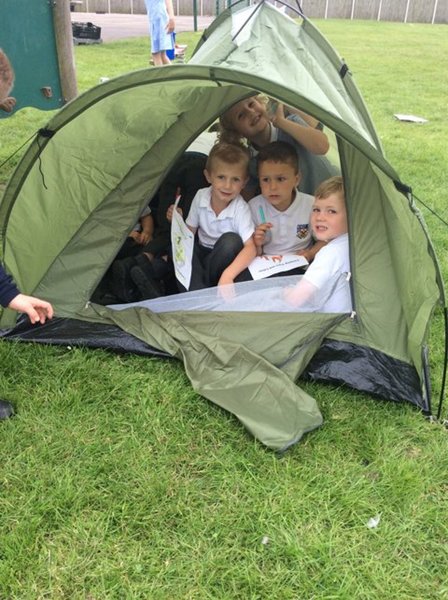 We mixed up the classes in the afternoons this week. The different groups all worked together, each learning something new within each group.
Mrs Townsend's groups have been inspired by Andy Goldsworthy, creating outdoor art from objects found outdoors. See here for more images.
Mrs Pozzi has been in Forest School with our Forest School teacher, Donna. The children in Forest School were learning how to cook on an open fire. They had to prepare and chop the food ready for cooking. Monday's menu included vegetable soup and popcorn, Wednesday's menu included Apple and Raisin bread. All was delicious!
Miss Rogers groups were learning about maps; how to read them; map symbols and grid references. They then had to complete an orienteering task; reading their map and finding clues. See here for a picture.
Mrs Parkinson's group were thinking about the lives of the great explorers such as Edmund Hillary, Ranulph Fiennes and Bear Grylls. They then had to work as a team to follow a set of instructions to put up two large tents. This looked much easier than it actually was as you can see here!