20 May 2019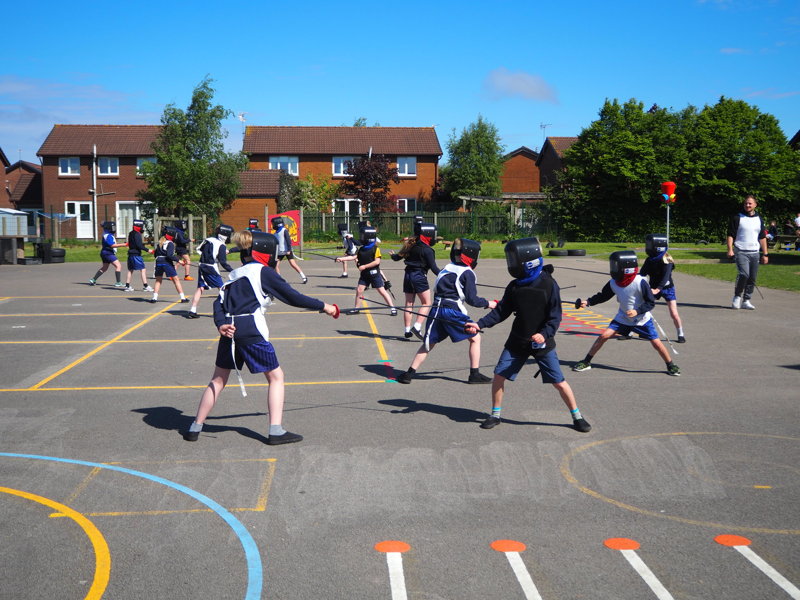 We had a fencing coach in today teaching us all how to fence.
First, we had a safety talk, always important with a sport like this! We then had to put on our safety gear, a helmet with mesh which covered our faces and a thick safety bib. We also had special foil (sword) for primary schools to make sure we didn't injure ourselves or our partners.
We learnt how to parry (defend ourselves), how to riposte (attack) and how to counter attack. Once we learnt the moves, we then had a fencing bout with our partners.
Great training in case we want to be pirates!