30 November 2016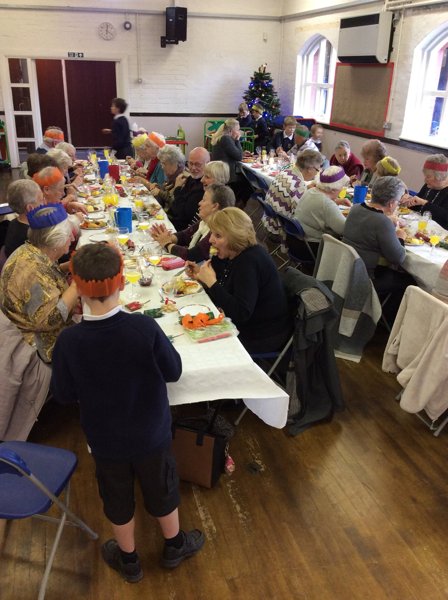 This is the third year we have offered a Community Lunch for our older residents and it is going from strength to strength! Today our fantastic waiters and waitresses from key stage 2 served a record number of Christmas Dinners and made sure all our guests were well cared for.
A massive thanks to Mrs Jones for catering so well, for so many, and also to her team - Miss Bamber and Mrs Moorcroft. A massive thanks too to our wonderful children who welcomed our guests and took such good care of them throughout.
I am so proud of our children's caring approach and also their wonderful manners - they are the perfect citizens of the future. Well done and thanks to everyone for supporting the event.