20 January 2020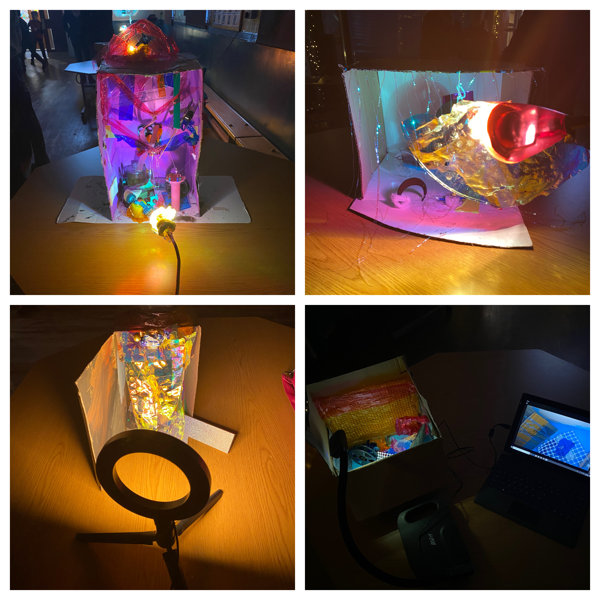 After our visit to Grundy Art Gallery, inspired by their Trick of the Light Exhibition, we have put together our own exhibition.
Each exhibit piece has it's own light source and has used a range of different materials to create different colours, moods and shadows. We even had an old OHP that Miss Binns got very excited about as it reminded her of when she first started teaching (we had never seen one until the exhibition at Grundy Art Gallery!)
We invited parents, governors and the Grundy Art Gallery to attend our event which was held after school. We shared with parents how we created our work and shared our sketch books, full of ideas and designs.
Posted by Hannah Binns
Category: Class 4